Lelarge Pugeot Tradition Brut NV Champagne
Sale!
Lelarge Pugeot Tradition Brut NV Champagne
Blend
65% meunier, 20% pinot noir, 15% chardonnay
Dosage
10 g/l
Alcohol by Volume
12.2%
Description
ORGANIC CHAMPAGNE
Key-words
Champagne, Champagne maker, chardonnay, Meunier vine variety, Montagne de Reims, Organic agriculture, Organic vine growing, pinot noir, Village of Vrigny.
Price
Earn up to 27 Points.
31 chf / bottle 75cl in case of 6
34 chf / single bottle 75cl
34.00 CHF TTC
Note from the wine maker: "This brut contains 20% of reserve wines. This blend emanates from the selection of the vineyards: Les Cumines, Les Pierres, Les Forts Monts, and Les Maupas."
 Note from Stanislas Buffet: "This vine farm located at Vrigny (Montagne de Reims) has started its conversion to organic culture on 2010. End of 2014, the first organic cuvée was marketed. Dominique Lelarge has chosen to use composts, natural preparations, decoctions and herbal teas, in order to strengthen the vine immunity in the respect of animal life and flora balance. This farm is now AB certified (for Agriculture biologique) an organic label. The blend of this cucée includes a majority of pinot meunier. This vine grape variety provides fruity aromas and flexibility to the champagne."
Total acidity: 5 g
Note from wine maker: "Soft, well-rounded and creamy. This blend express the terroir of Vrigny, along with the family know-how. It has fresh citrus and tangy orange zest fruits that are tight, crisp and with a direct line of acidity."
Notes from Stanislas Buffet: "The robe: limpid and bright, moderate in intensity. Pale yellow colour. Thin effervescence with nice thin bubbles.
The nose: Its nice intensity shows white fruits notes (apple, pear) as well as citrus notes (orange) and dried fruits (almond).
The mouth: concentrated foam with thin bubbles. Pleasant mouthfeel. The first taste is fresh, well-balanced by unctuouness. Notes of white fruits aromas (apple, pear) followed by dried fruits aromas (almond, nut) and citrus (orange peel, yellow lemon). The finish is rich, fresh, well supported by freshness. Medium aftertaste (4 to 5 sec)."
2013
– Wine Enthusiast, 89 points
2012
– 1 star at Guide Hachette des Vins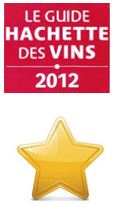 2011
– Silver medal, Independent Wine Maker

Champagne and food matching
To be enjoyed at any time, preferably just before the meal.