Louis Brochet Rosé Brut NV Champagne
Sale!
Price
Earn up to 30 Points.
34 chf / bottle 75cl in box of 6
37 chf / single bottle 75cl
37.00 CHF TTC
Note from the wine maker : "This champagne has been carefully produced in line with the Champagne tradition, by the subtle blend of red and white wine, in a variable dose according to the vintage. The red wine is extremely carefully selected from grapes which have and optimal level of phenolic maturity. This harvest is then stemmed and pressed and we undertake several presses per day during maceration. Unlike our white champagnes, the ageing process in the bottle is short so as to retain the fruity aroma so characteristic of this champagne."
Note from the wine maker: "The effervescence of our rosé champagne is vigorous and generous, with a wonderful white froth. The aromas explode, and are delightful due to their freshness, exuberance and elegant hints of red-fruits, with hints of cherry and raspberry. The lightness and vivacity of this champagne comes through in its pallet. This is a graceful and lively champagne and is enjoyable as an aperitif or wonderful as an accompaniment to lightly sugared strawberries."
Note from Stanislas Buffet: "The robe: Bright and limpid with elegante raspberry pink colour. Vigourous effervescence with trains of thin bubbles.
The nose: Red fruits aromas (cherry, currant, raspberry).
The mouth: "Foam with medium concentration and thin bubbles with slight creamy mouthfeel. Fresh first taste supported by medium unctuousness. Intense red fruits aromas (cherry, currant, raspberry). Long persistence of flavour."
2012
Gold medal : Concours Général Agricole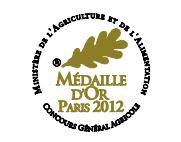 Gold Vinalies : Concours des Vinalies Internationales

2011
Gold medal : Concours du Vigneron Indépendant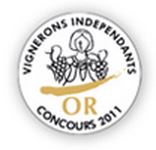 Champagne and food matching
This elegant and fruity rosé champagne is ideal for appetizer or desert. It could also be tasted with a grilled fish.